Sexy Fish



Brand creative for Sexy Fish Mayfair and pre-launch strategy and collateral for their recently opened 2nd outpost in Miami. The venue is renowned for its Japanese-inspired menu, inventive cocktails, famous resident DJs, interior art by Damien Hirst and Frank Gehry and for its glamorous crowd. Design takes inspiration from the clientele, the ambience plus the energy and vibrancy of the ocean itself.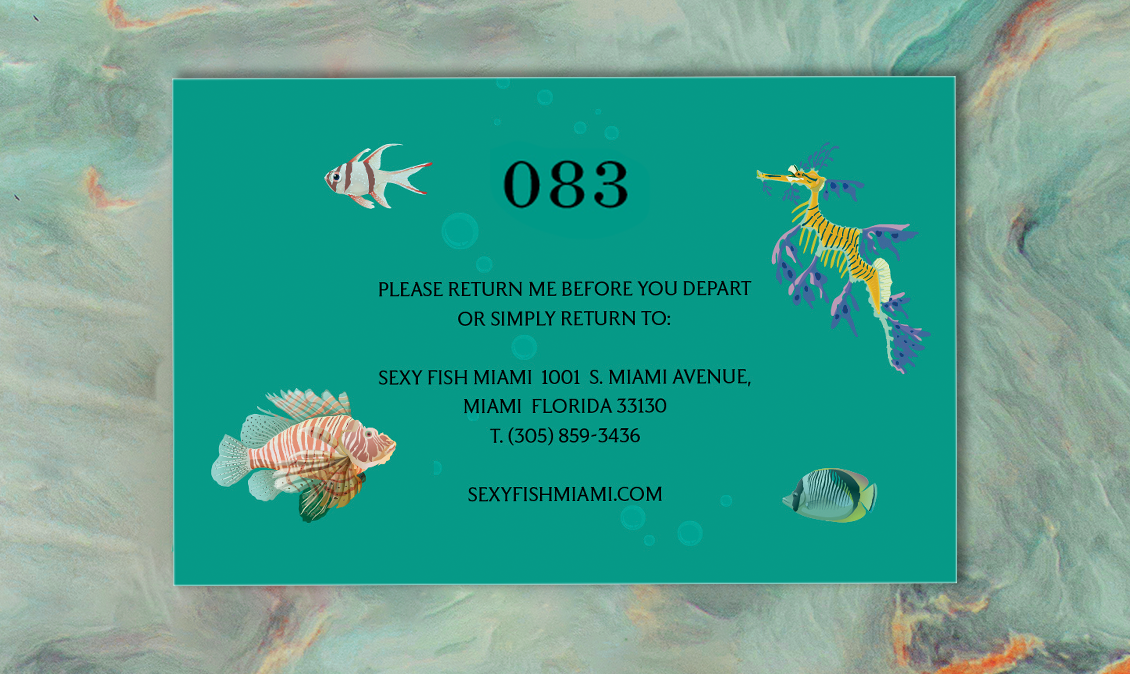 Cocktail Menu design for Sexy Fish London - 'Electric Fish' 4pp Metallic card.
Concierge card for Sexy Fish Miami, made from repurposed Ocean plastic.