The Telegraph



Subscription marketing design for the daily broadsheet and global news brand.

With the core of the business built on a subscriber model and reacting to the global Coronavirus pandemic, meant designing for the changing landscape (reduction of advertising revenue) with content that reflected the 'new normal'. Record numbers of engagement were observed across a global audience - regularly achieving over 2M daily unique page views.

The role required developing a creative strategy, with cross-platform reactive campaigns to encourage both print and digital subscription; and the journey from acquisition through conversion and retention at its heart. By introducing a new visual language, illustrative typographic styles and brand palette, and applying this consistently across user journey flows, this engaged a new audience – with the focus upon The Telegraph's breadth of content and trusted journalism. Daily paid subscriber results surpassed all expectation and remain at the highest in its 160+ year history.







On-site Marketing Assets
Illustrations: Celine Katze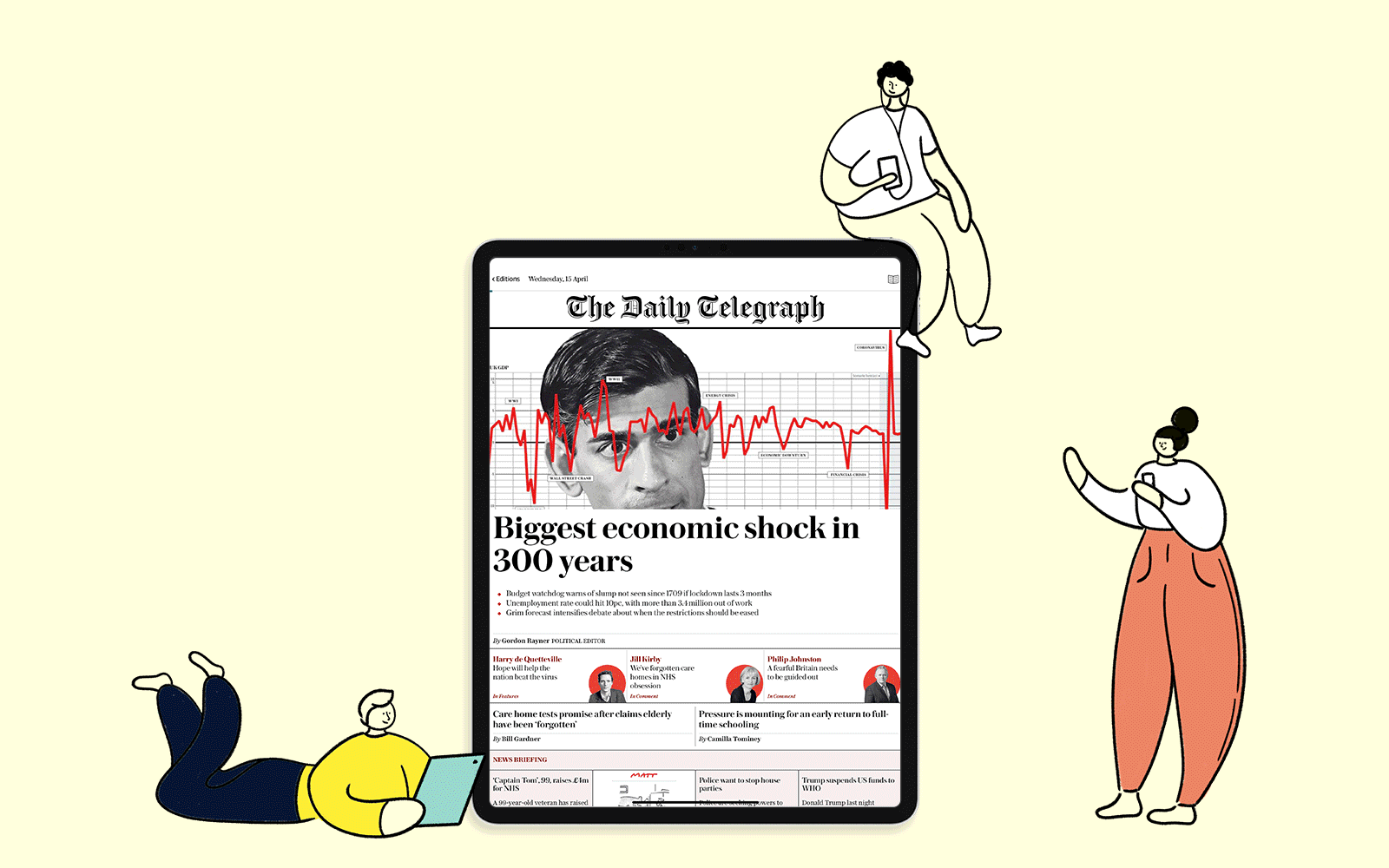 Sports Subscription product page, Digital Edition app product page




Journalist email collages for onsite and email, with their area of expertise demonstrated, ie. current affairs, foreign policy, domestic policy, finance, travel, economics, fashion, lifestyle, politics, world news, technology, consumer rights.